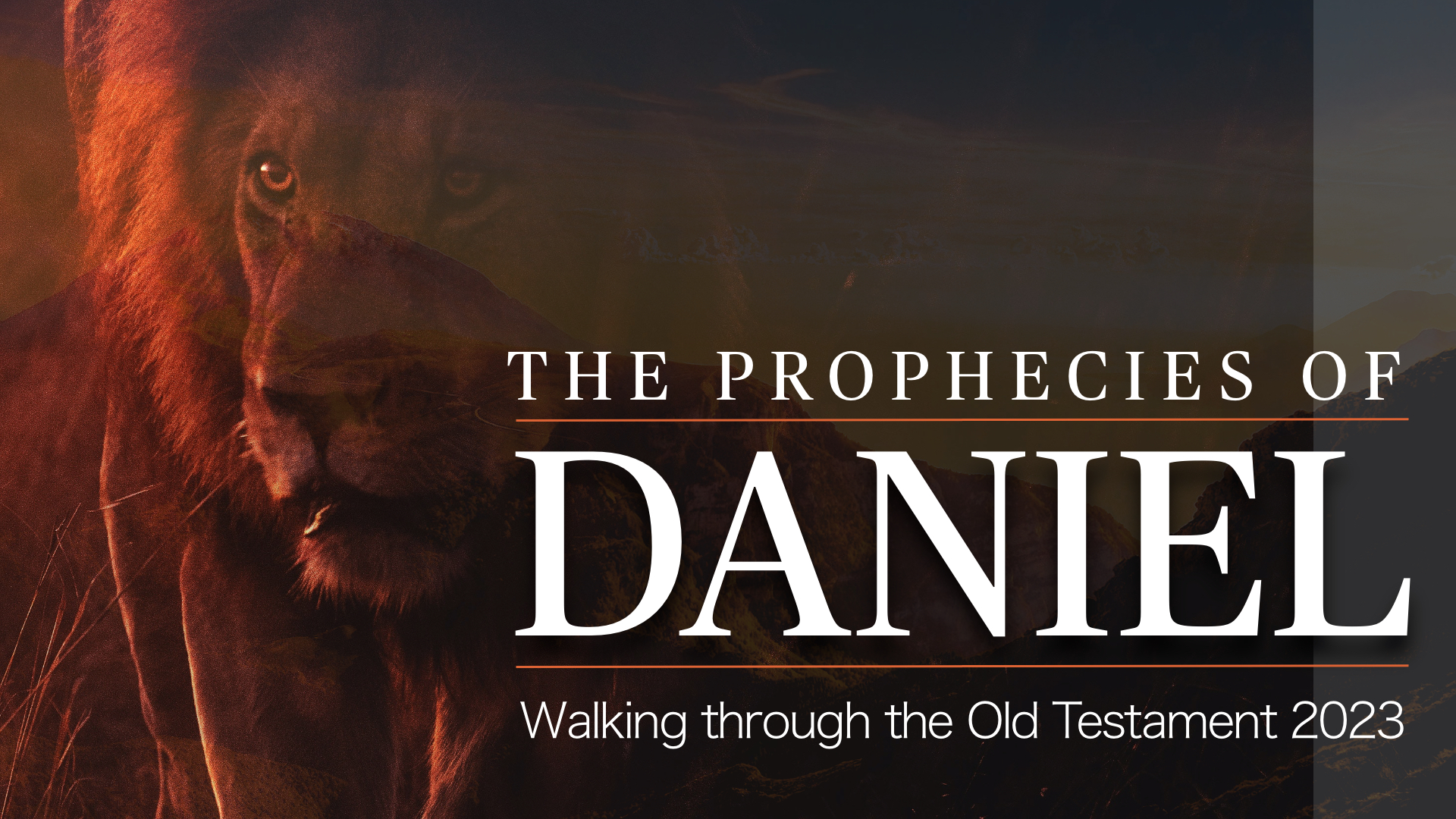 Are we witnessing the prophecies of Daniel today?
Of all the prophecies of the Bible, Daniel's prophecy about the empires of the world are perhaps the most widespread and relevant. With all that is going on in the Middle East and Israel, this timely Bible series will shed light for those who want to know where we stand in the prophetic events Daniel wrote down.
We will explore topics such as: the rise of fall of world empires, Daniel's prophecy about Israel, the relationship between Daniel's prophecies and the time of Tribulation, and the infamous "70th week" of Daniel. 
We have two worship gathering services each week: 8:45 AM and 11:00 AM. Childcare is provided with special church for kids each week at the 11am service. We invite you to come and lean into God as we explore His Word. If you are longing for something deeper and seeking a new spiritual awakening with Jesus, come join us!
Worship times:
8:45 a.m. – Traditional Service
10:00 a.m. – Sunday School
11:00 am – Contemporary Service
Office Hours
8:30 AM – 4:30 PM
address
221 E. Main Street,
Chillicothe, OH – 45601
Planning to Visit?
We meet for Worship Gathering every Sunday at 8:45am & 11:00am.  Our 8:45am worship is designed for those who prefer music which offers hymns, while our 11:00am worship brings a full band and praise experience. We are offering our full Real Kids programming and Nursery during the 11:00am gathering only. Come as you are no matter your age or church background. Our church family welcomes you!
Prayer requests will be forwarded to our TBC Prayer Team. If you have a confidential request, please contact the TBC office directly: 740-774-2224.