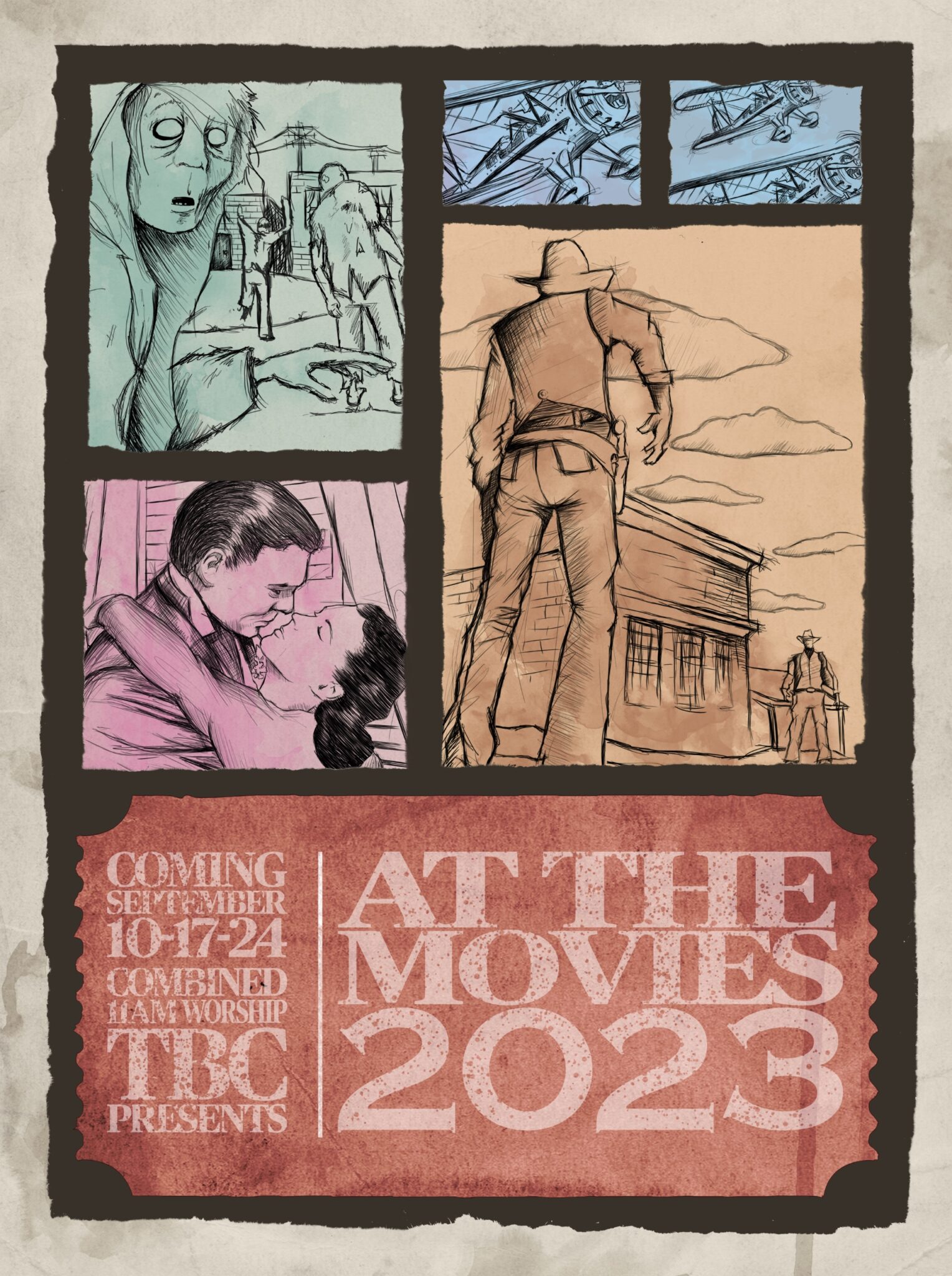 AT THE MOVIES 2023
Can humanity ever shut out God's voice? Of course not!
God speaks everyday and in many ways that He exists and His truth never changes…if we will look and listen. Even in the movies. We cannot live in a world without truth, goodness and beauty. Movies are the storytellers of today, and even when unintended, God's truth still shines through. Join us each week, September 10-17-24 as we walk through popular (and not so popular) movies old and new and discover God's timeless truths onscreen. 
We will have one worship gathering service at 11:00 AM each week. Childcare is provided with special church for kids each week.
If you are longing for something deeper and seeking a new spiritual awakening with Jesus, come join us!
Worship times:
8:45 a.m. – Traditional Service
10:00 a.m. – Sunday School
11:00 am – Contemporary Service
Office Hours
8:30 AM – 4:30 PM
address
221 E. Main Street,
Chillicothe, OH – 45601
Planning to Visit?
We meet for Worship Gathering every Sunday at 8:45am & 11:00am.  Our 8:45am worship is designed for those who prefer music which offers hymns, while our 11:00am worship brings a full band and praise experience. We are offering our full Real Kids programming and Nursery during the 11:00am gathering only. Come as you are no matter your age or church background. Our church family welcomes you!
Prayer requests will be forwarded to our TBC Prayer Team. If you have a confidential request, please contact the TBC office directly: 740-774-2224.